With the business philosophy "PERFECT DESIGN TO DESIGN" </ strong> together with the investment system of complete factory, equipped with modern chain machines imported directly from other countries We are proud to bring the standard solutions in the field of aluminum and glass architecture in Vietnam.
Through years of development, by the effective investment, the right direction and effort non-stop, Global Step gradually create the brand products and services in the heart of your partners and customers.
With a team of engineers, technical consultants with high professional qualifications, experienced. The skilled workforce is confirmed by the fact that each project is large and complex, such as the National Mine Action Center, D'Palais De Louis, Rooms, … the work by Global Construction is always appreciated for progress and quality.
PHOTO LIBRARIES
Global Invest currently has two manufacturing plants in Bac Thang Long Industrial Zone (Hanoi) and District 12 (Ho Chi Minh City)
Xưởng sản xuất nhôm kính Toàn Cầu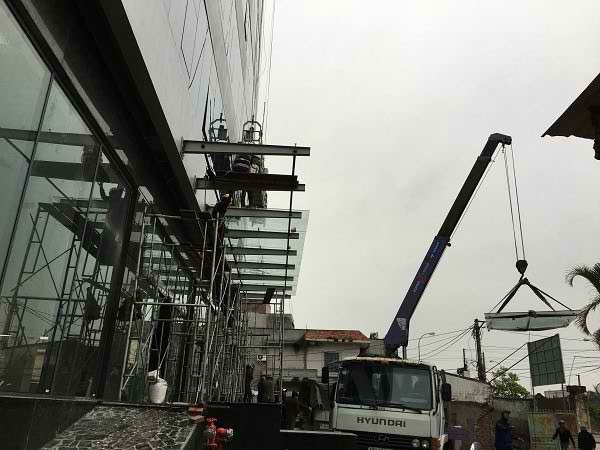 Công nhân Toàn Cầu thi công công trình
Đội ngũ thi công chuyên nghiệp