GLOBAL BUILDING INVESTMENT AND IMPORT-EXPORT JOINT STOCK COMPANY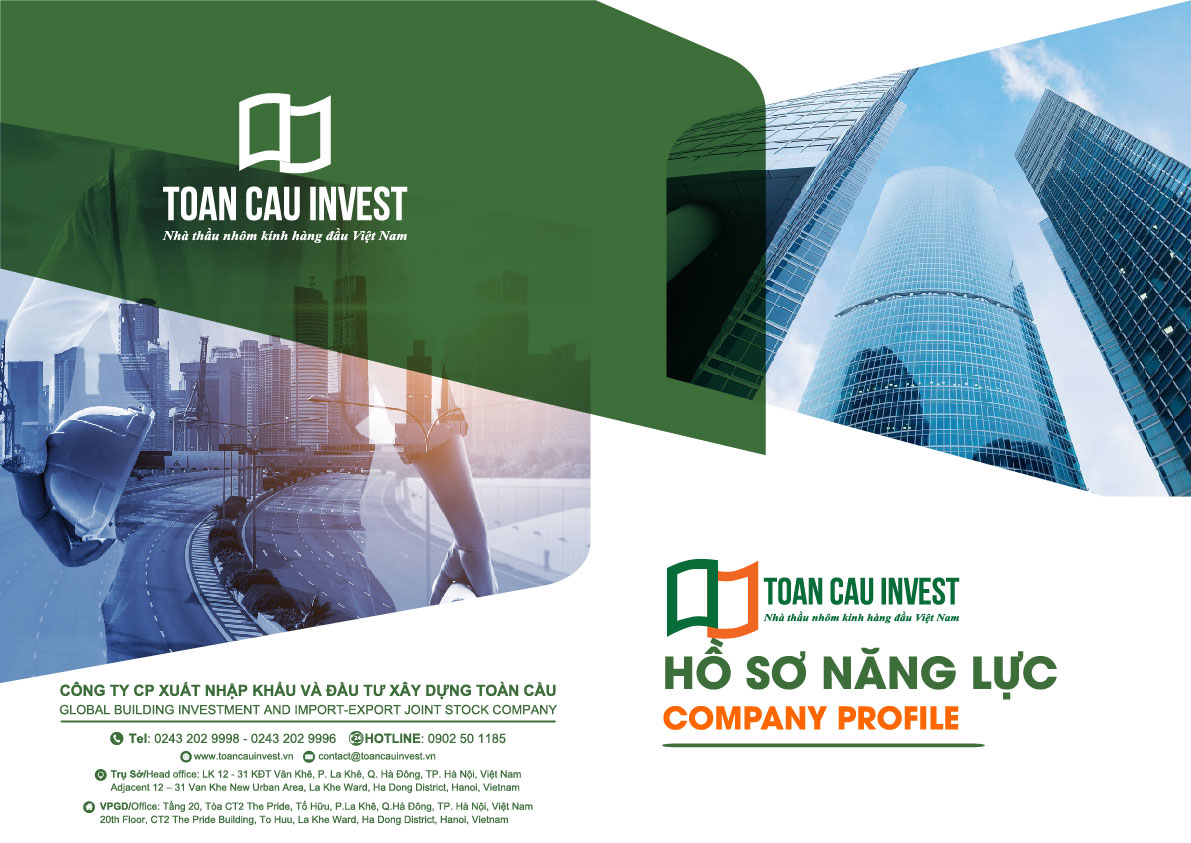 Dear valued customers and business partners, GLOBAL BUILDING INVESTMENT AND IMPORT-EXPORT JOINT STOCK COMPANY (Toan Cau Invest) would like to send you best wishes for health and success!
We are a longtime contractor in the field of architectural aluminum and glass. Toan Cau Invest's staff has professional knowledge, enthusiasm and passion for work, always making tireless efforts. We are constantly creative to provide customers with practical solutions, dedicated advice on architecture and construction.
Currently, Toan Cau Invest's aluminum and glass products have been honored to adorn many buildings and projects in all regions of Vietnam. This is the result of the investment process in the right way, innovation of production technology, to satisfy customers. The positive evaluations of the investors in terms of product quality and construction progress are proof of professional competence, and a driving force for Toan Cau Invest.
Via set-up aluminum and glass for key projects, buildings, commercial centers, … Toan Cau not only creates value for the community, renews the face of modern urban, but also wants to become a reputable supplier and a leading solution provider in Vietnam and Southeast Asia. We constantly improve product quality and service style, harmonizing business goals with the common interests of society.
'Give us your trust, and we will always be your reliable companion.'
CLICK HERE TO VIEW ALL
ALUMINUM AND GLASS PRODUCTS