STICK GLASS FACADE (stick curtain wall) is the aluminum-glass facade system is installed according to the principle of aluminum frame first and glass later. With the stick system, the installing aluminum frame and glass will be done at the field.
Stick System system is common used in the lower level architectural structures like business center, office, school, hospital and other community structrure …
– Stick glass façade can be used for all external surface type, specialy it suitable with the surface's buiding has complex structure or has a lot of connection.
* STRONG POINT
– Simple system , easy to design , manufacturing and install.
– Hight mobility, easy to apply to the architectural structures.
– Lower cost more than other facade systems.
– Have safety structure and good waterproofing.
– Flexibility in transportation, construction and installation.
– Allowing  the construction of high complexity such as angular, heterogeneous surface.
* STRUCTURE'S STICKGLASS FACADE
+ Stick glass façade have emerge stuctutre: Decoration and sunshade (emerge muntin or rail;both of them).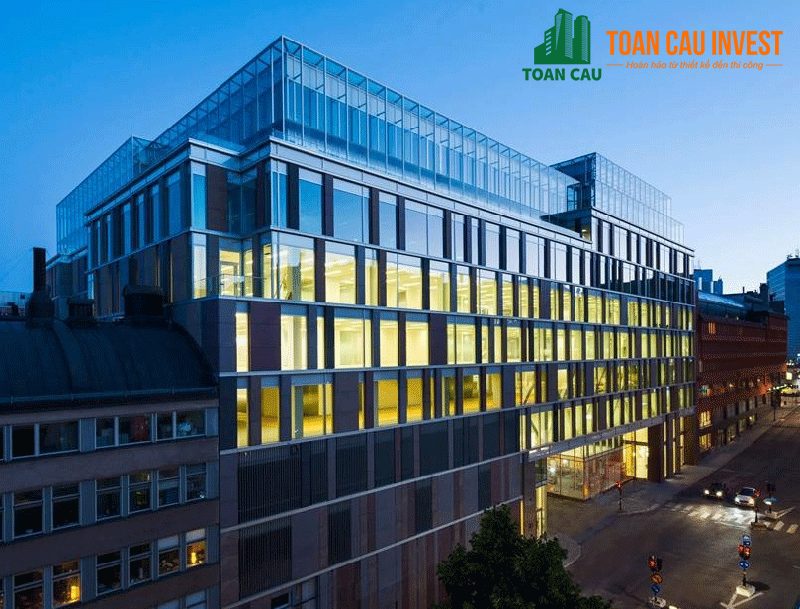 Advantage's this structure is creating safebreaker for the appearance of the building. With aluminum and electrostatic painting, customers can freely choose different colors for the emerging  muntin and  rail, therefore creating luxury and durable for the whole work.
The  structure's Stick glass facade emerge  the stile or the rail (also known as combining emerge and hidden stile and  rail) creating  highlight point by horizontal lines and vertical lines on the surface of the building. The combination of the stile and the rail will create a unique aesthetic.
+ Stick glass faCade hidden stile/ rail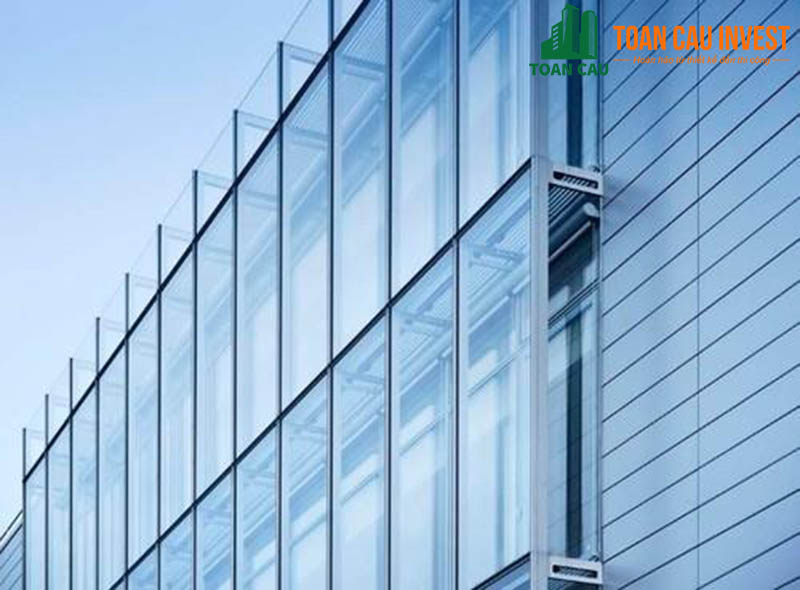 This structure has the advantage is not divied the square by the horizontal lines and vertical linnes, so the surface of the building is a giant glass, separated by small lines. This is not only convenient to decorate the glass of different colors but also create a large space, and also suitable for advertising on large electronic advertising.
* APPLICATION
– Glass wall for office skyscrapers,  maket centers ,  administrative center.
– Make roof  light, roof shade  for top floor in  stead  of steel or tile.
SOME IMAGES OF THE STICK GLASS FACADE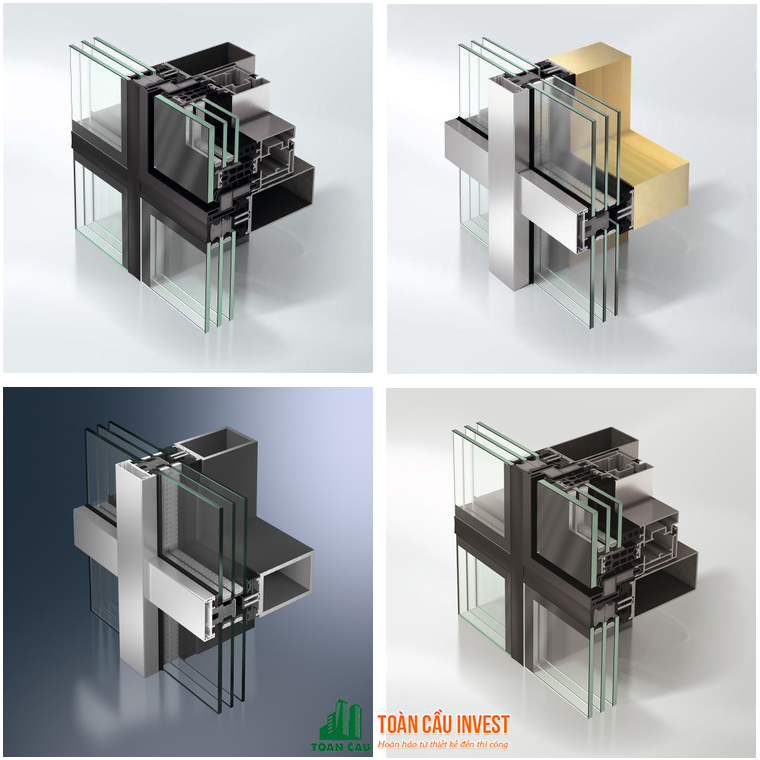 With long experience in the industry, with the desire to bring aesthetic and modern elements in the architecture of each project, Global Invest is committed to providing customers with the best products.
SOME IMAGES OF THE STICK GLASS FACADE – GLOBAL INVEST
[pjc_slideshow slide_type="sp-vach-mat-dung-he-stick"]

You need to consult solution, design and installation of STICK GLASS FACADE contact with
TOAN CAU INVEST – Aluminum Glass Construction Contractor
Experts and workers have many years of experience in safe and dedicated construction
Completed on many ALUMINUM GLASS works throughout Hanoi, Ho Chi Minh City and many provinces in the nationwide
Fast execution, handover in time
Fast execution, handover in time HOTLINE  (+84) 902 50 1185
GLOBAL CONSTRUCTION INVESTMENT AND IMPORT EXPORT JSC.
Address: Adjacent Villa 12 – 31 Van Khe New urban area, La Khe Ward, Ha Dong Distr., Hanoi, Vietnam.
Office: 20th floor, CT2 The Pride, To Huu, La Khe Ward, Ha Dong District. Hanoi
Tel: 02435 202 228 – Hotline: 0902 50 1185
Email: contact@toancauinvest.vn
Web: https://toancauinvest.vn/
Facebook: https://facebook.com/toancauinvest/