Corporate culture (Organizational culture) is a vital factor contributing to the success and power of the company.
Besides achieving the company goals, Toan Cau Invest always focuses on building corporate culture. Typically, "Sports and health" is always interested by the leadership and enthusiastically responded to by staff.
Improve the physical and mental strength of employees.
Toan Cau Invest's Board of Directors focuses on not only taking care of living standards and creating a favorable environment to increase income for staff but is also interested in the mental and physical health in the workplace.
Sports activities such as aerobic dance during break time; and table tennis at the end of the working day have created a joyful and exciting atmosphere, helping people relieve stress, and work pressure, re-energizing, and improving the quality, efficiency, complement of business targets.
– Aerobic dance during break time,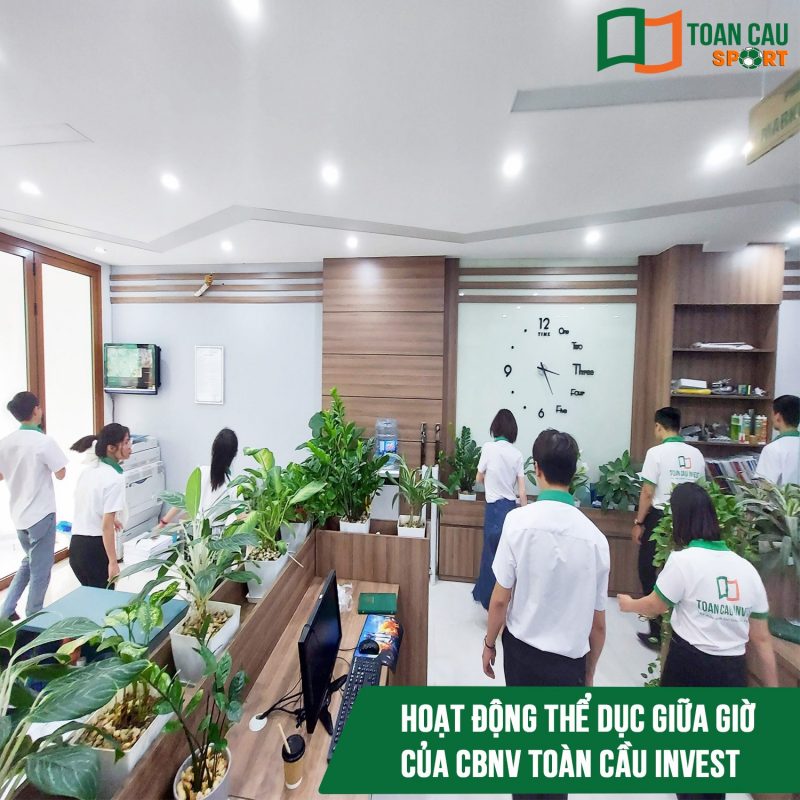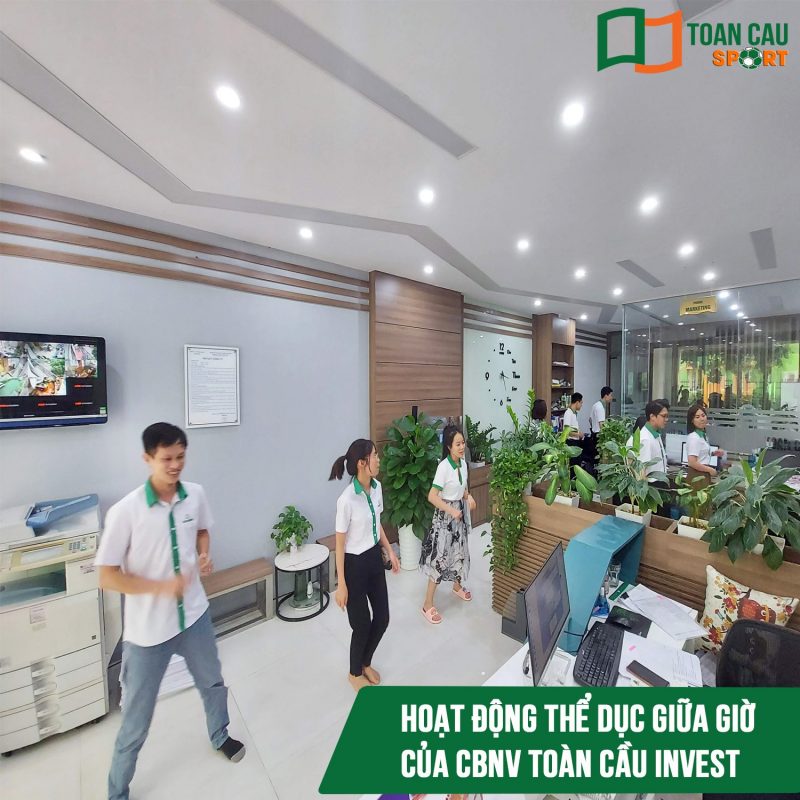 – Table tennis at the end of the working day.